Esteph proudly represents following major shipping lines.
Hoegh Autoliners
Agent since: 1970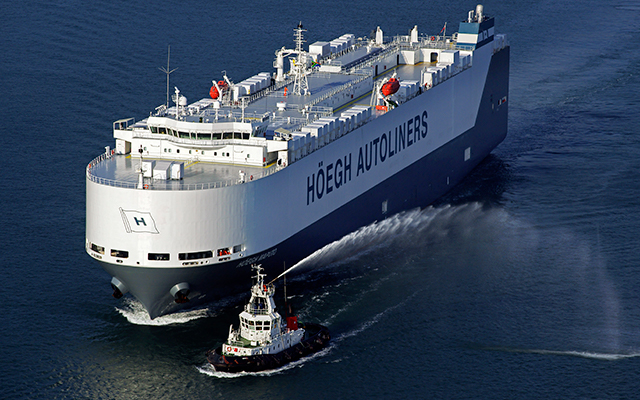 Höegh Autoliners is a world-leading provider of Ro/Ro shipping services. The company operates around 60 Pure Car and Truck Carriers, offering a global network of trade routes with about 3,500 port calls made each year.
About 2 million car units are carried on board Höegh Autoliners vessels on an annual basis. In the last decade, the company has also been a pioneer of modern breakbulk cargo shipping. The company holds a large fleet of specialised roll trailers as well as a number of purpose-built vessels that can carry cargo up to 6.5 metres high and 12 metres wide.